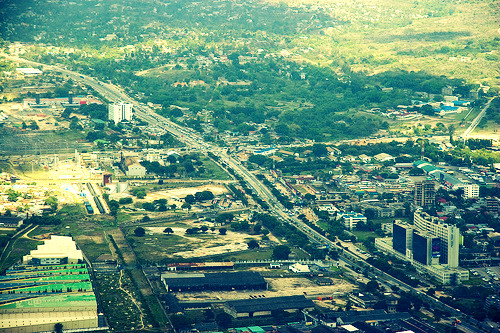 Gaborone.  Botswana Stock Exchange listed Turnstar Holdings is readying to take on the Tanzania property market.
According to the company's new managing director, Jacob Motlhabane, Turnstar is closer to acquiring Mlimani City Property Development in Dar es Salaam as most of the ground work is complete and only waiting for "the approval of the Tanzanian government."
Motlhabane revealed that he will be going out there this week to try and push the deal through. The company was awaiting approval from unit holders when they first announced their intentions, which has been sorted and secured.  The acquisition deal which is valued at $77 million became effective on August 1, 2011.
On what exactly Turnstar is buying, the company says a multi business area – a shopping centre with lettable space of about 18,794 square metres. "The shopping centre is Tanzania's first indoor air conditioned mall and home to notable South Africa retail giants," explains Turnstar, mentioning the likes of Shoprite and Mr Price. The investment company views this prime space as unmatched and sustainable since it caters for not only Dar es Salaam but also surrounding towns. There is also a fully let office park consisting of four double-storeys, A-grade buildings with a let space of plus or minus 11,308 square metres.
The property also includes a conference centre with a full range of facilities and amenities which played host to the African leg of the World Economic Forum.The property development has ready built residential housing estate with 50 units. Turnstar will have access to about 75,000 square metres of undeveloped land for future use. The company believes this latest acquisition will enable them to benefit from the booming Tanzanian economy and widen its future investment and future earnings.
Investec Bank has been handling the transaction for the purchase. "The corporate Finance division of Investec Bank Limited has been appointed as investment bank and transaction adviser to advise Turnstar and its board of directors on the proposed acquisition." Turnstar are the owners of the upmarket Game City mall in Gaborone amongst other properties.