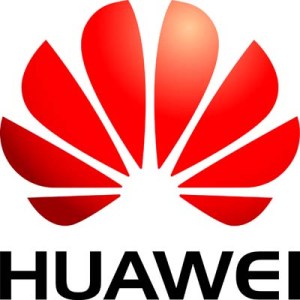 Rocky You is determined to see his company's $100 Chinese-made smartphone catch on in Nigeria, so he visits crowded Lagos shopping malls every few days to make his case directly to the sales clerks at cellphone shops and electronics stores.
"People making $2,000 or less a month," says Mr. You, a 28-year-old senior account manager for Huawei Technologies Co., "those are the people we want to reach."
While Huawei is one of the world's biggest makers of telecommunications gear for service providers, the company only recently started selling consumer products such as smartphones and computer tablets. That has put the Chinese company at a disadvantage against big-name rivals, especially in established markets.
Nigeria holds promise. Pushed by a burgeoning middle class, cellphone usage is surging across Africa. Over half of the continent's one billion people have cellphones. And in Nigeria, more than 90 million people have cellphones, up from less than a million 10 years ago, Nigerian President Goodluck Jonathan, said in a recent speech.
That's made Nigeria a proving ground for the Chinese company's big consumer push. Huawei has targeted world-wide revenue from device sales to rise above $6 billion this year from $4.5 billion last year.
"Everybody wants to come to Nigeria," says Tolu Ojo, the chief executive of Telecgsm Ltd., which handles wholesale operations for handset makers and recently signed a deal to sell Huawei phones in Nigeria. "It would have been even better if [Huawei] had started this three years ago."
While Huawei might have trouble getting traction with wary consumers in Asia and Europe, the company is betting that for the right price, Nigerians will take a chance on an unknown phone with a good camera, Internet access and the ability to run applications. Huawei in May started selling a limited number of its $170 smartphones in Nigeria, making them the least expensive smartphones on the market.
Huawei this month will introduce the $100 Ideos smartphone in Nigeria, accompanied by a $1 million advertising blitz.
The company has flown cellphone service providers from Nigeria to Huawei's headquarters in Shenzhen to tour production lines and see sample devices. Huawei plans to introduce the Ideos in half a dozen more African countries by year-end. "The African market presents enormous opportunities for Huawei and the telecommunications industry as a whole," a Huawei spokeswoman in China says.
One point in Huawei's favor is that Africans are turning to smartphones as way to get online when wired Internet infrastructure doesn't reach beyond the biggest cities. In most African countries, Internet penetration remains below 10%.
"The difference from more mature markets is that for many [African consumers], the first entry point to the Internet is through a mobile device," says Paulo Ferreira, a senior Samsung Electronics Co. executive in South Africa.
Smartphone use in Africa rose 38% from February through May, according to InMobi, a phone-advertising research firm based in San Mateo, Calif. "Smartphone growth in Africa is happening sooner and faster than expected," says Isis Nyong'O, InMobi's vice president for Africa.
Huawei introduced its first Ideos in Africa late last year in Kenya. The company says it sold 60,000 Ideos phones in the country in the first half, accounting for nearly 50% of all smartphones sold in the country.
Huawei says it recently received an order for 50,000 Gaga smartphones, a model close to the Ideos, from the Nigeria branch of Abu Dhabi's Emirates Telecommunications Corp. South African mobile-phone operator MTN Group Ltd. placed a similar order to sell the Ideos in Nigeria.
Huawei will face a host of challenges, however, such as spotty cellphone coverage, red tape delaying shipments and the difficulty of marketing in a teeming megacity like Lagos, with its population of about 15 million people. The Chinese company also faces competition from well-known names such as Samsung, Nokia Corp., Apple Inc. and Research In Motion Ltd.—all of which have more cachet than Huawei with status-conscious Nigerian consumers.
At the E-Centre shopping mall in Lagos, event planner Fumilayo Odamusi considers buying a Huawei phone. "I like the price, but I would have to hide it in my pocket," says Ms. Odamusi, 31. She ultimately buys a RIM BlackBerry.
Dele Apeji, a banker who recently bought a Huawei phone, says he likes its sleek appearance and that it runs on Google Inc.'s Android operating system. But he complains that the battery life is short. Huawei says smartphones generally suffer from short battery life in heavy use but that the company is working to extend battery capacity.
Even Huawei's Mr. You uses an Apple iPhone, saying it has more apps available.
Mr. You, who was born in China and raised in New Zealand , says he struggles with skeptical distributors who "think that Chinese companies mean low price and low quality." He has worked to ingratiate himself with his local partners, learning bits of the Yoruba language and attending a colleague's wedding in a remote northeastern town.
"Nigeria is a good market," says Mr. You. "I can see my future here."