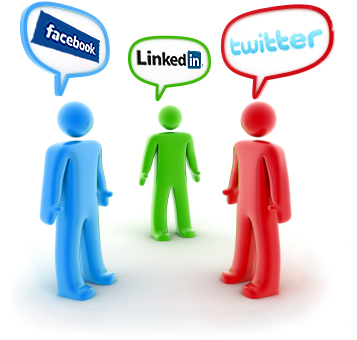 When Zambians go the polls on Sep. 20 they will have the most effective team of observers monitoring the electoral process – themselves. Citizens, through social media, will be able to report offences and irregularities during and before the general elections.
An initiative called Bantu Watch was launched on Saturday by civil society to ensure that the Southern African nation has a higher level of citizen participation in monitoring the elections.
It is a simple system. People can text anonymous reports to a local number, 3018, using their mobile phones or they can log onto the website (www.bantuwatch.org) to report incidents online.
Formal election observers based in the areas where the reports originate will first verify electoral irregularities that require action from either electoral staff or police.
As voters go to the polls next week to elect a president, parliament and local government representatives, there have been fears of election violence. Opposition parties have accused President Rupiah Banda's ruling Movement for Multiparty Democracy (MMD) of intimidating those who oppose the president and the party.
Civil society and politicians have hailed the initiative and see it as a means of quickly addressing any incidents.
"It is a great electoral malpractice preventive mechanism as people can report, in real time, offences such as intimidation, hate speech, vote buying, polling clerk bias, voting misinformation and so on. Action can be taken right away," Lee Habasonda, executive director of the Southern African Centre for the Constructive Resolution of Disputes (SACCORD), told IPS. The project is run by Zambia's civil society and social media representatives under SACCORD.
Even those running for office have welcomed the initiative. The presidential candidate for the opposition National Restoration Party, Elias Chipimo Jr., said any initiative that could help reduce election violence should be embraced.
"There is too much pre-election violence and intimidation and any effort to prevent this will not be wasted. One of our members is currently nursing a wound after being assaulted by a ruling party cadre and there are eyewitness accounts which can confirm this. So my party fully welcomes this initiative," he said.
And voters are welcoming it too.
Reports are already flowing in to the Bantu Watch website from across the country. The unverified reports describe incidents of bribery, electoral fraud, and violation of the electoral code of conduct, among others.
One report from someone identified only as "MSimushi" from Senanga in western Zambia says: "Agents of ruling MMD party in Senanga are busy trying 2 bribe appointed poll staff with cash in return 4 favour @ vote count."
Another says: "#Zambiaelections: Vehicle allegedly used in (the United Party for National Development) UPND campaigns identified as judiciary property."
"We expect a great response to Bantu Watch because this is a simple enough thing to do, and it does not require complicated technical expertise. All a person needs is access to either a mobile phone or the internet, which are platforms many people already use every day."
Habasonda said trained monitors in the country's nine provinces would verify the citizen reports before forwarding them to the relevant authorities for action.
"We have trained system administrators to receive and verify reports, they will act like gatekeepers. Depending on how successful this is, the initiative will be institutionalised and become part of every election," he said.
The opposition Patriotic Front's Secretary General Wynter Kabimba was hopeful that Bantu Watch would allow electoral offences to be reported while something can still be done about them.
Kabimba, whose party has petitioned election results before, said many reports of irregularities had not been investigated further in the past and some only managed to reach the relevant authorities after they had already been overtaken by events. He said in some cases the people who the complaints were about had already taken office and intimidated the complainants. "This initiative is therefore a very welcome thing, as it will finally give people a chance to report cases while something can still be done about them," he said.
Kabimba, however, urged the project administrators to be aware that sometimes people's perceptions of an incident differed from what really happened and they tended to be alarmist.
The spokesperson for the ruling MMD, Dora Siliya, agreed.
"Zambians should continue to have faith in the Electoral Commission and trust them to do a competent job of delivering free and fair elections. Yes it is important to have such initiatives that allow citizens to monitor and report, but we also know that sometimes people do things out of malice and some of these reports may be motivated by this," she said.
Media academic Dr. Elijah Mwewa Mutambanshiku Bwalya of the University of Zambia's Department of Mass Communication said: "Ordinary voices have been missing from the public media, which have been monopolised by the ruling party. So this initiative is a great way of finally allowing citizens a voice in the electoral process."
He added that he was concerned that those in rural areas would not be able to use Bantu Watch as many did not have mobile phones, let alone an internet connection.
The data compiled will become part of a report with recommendations for improving the electoral process.