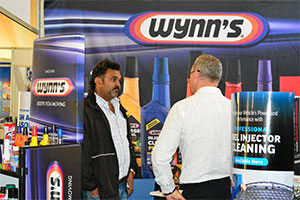 EXPOGROUP WORLDWIDE brings to you another edition of the hugely successful AUTOEXPO AFRICA, to be held in Kenya at the Kenyatta International Conference Centre (KICC), Nairobi from 11 – 13 April, 2017; in Tanzania at the Mlimani Conference Centre, Dar es Salaam from 16 – 18 August, 2017 and in Ethiopia at the Millennium Hall, Addis Ababa from 12 – 14 May, 2017.
The automotive industry in Africa is forecast to grow between 3% and 3.7% in 2016 with East Africa retaining its position as the fastest growing region on the continent. The opportunities for the automotive industry in Africa are looking increasingly attractive, driven by growing local manufacturing, better infrastructure and strong economic growth. Experts see automotive manufacturing and assembly as key industries to drive the economy as global automotive manufacturers turn to the African market to produce vehicles due to local content promotion policies instituted by countries like Kenya, Tanzania, Nigeria and Ethiopia.
Now in its 20th year as an international event, AUTOEXPO AFRICA is among the most prestigious auto and spare part shows in the world, providing unparalleled access to the products, technologies, innovations, people and ideas that matter most – up close and under one roof. The 2017 event promises to be even bigger and better with new features added to the show.
As a proven platform for business transactions, the event will showcase the latest developments in the automotive industry, with prominent industry experts, stakeholders and decision makers in attendance, making it an ideal event to source new products, network and usher in new contacts and business opportunities.
On the occasion of its 20th anniversary in the industry, Expogroup expands its growing presence in East Africa with the launch of AUTOEXPO AFRICA in Ethiopia. Ethiopia has one of the fastest growing economies in Africa and possesses huge potential for investors and businesses looking to tap the market. This coupled with a favorable business environment and sound infrastructure, make it an attractive option for international companies.
Come be a part of this change!!!
AUTOEXPO KENYA: 11th – 13th April – KICC, Nairobi, Kenya
AUTOEXPO ETHIOPIA: 12th – 14th May – Millenium Hall, Addis Ababa, Ethiopia
AUTOEXPO TANZANIA: 16th – 18th August – MCC, Dar es Salaam, Tanzania
For more information on these events please visit: http://autoexpo.expogr.com/