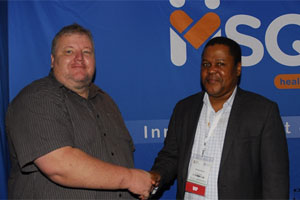 The latest medical technologies enable doctors to deliver earlier diagnosis and obtain better treatment outcomes. However, the increased complexity and cost of medical devices means that maintenance and servicing of medical equipment places a large burden on the health system.
Therefore MSQ Health and the CSIR have signed a memorandum of understanding to develop and pilot technology that allows medical devices to be monitored and analysed through a cloud-based system. This will ensure that preventative maintenance, diagnosis of mechanical problems, monitoring of quality controls and calibrations of essential equipment can be done remotely. The goal of the project is to achieve a significant reduction in downtime of essential hospital equipment and extend the operational lifetime of medical devices.
Dr Nhlanhla Msomi, CEO of MSQ Health, says:"We approached CSIR with the vision of providing a solution to our customers that would allow more cost-effective maintenance of their medical equipment as we knew CSIR are leaders in South Africa in this area of research. CSIR were keen to partner with us in the implementation of a cloud-based system as they quickly saw the benefits this could offer to the public health system."
"With the world becoming more digitised, we find the healthcare landscape rapidly changing to the benefit of the patient. Remote maintenance and condition monitoring of equipment is paramount to providing improved care," CSIR executive director: materials, science and manufacturing, Martin Sanne.