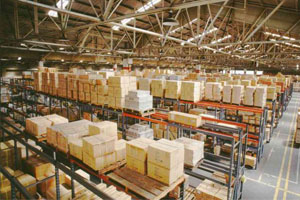 NatPharm is the central actor of the Ministry of Health for the storage and distribution of health commodities in Zimbabwe.
The construction project is expected to be completed in only one phase and the warehouse is expected to expand NatPharm's infrastructure and improve the conditions in pharmaceutical warehousing. A pre-bidders meeting was held on the 16th of January 2017 at the Harare Natpharm Offices.
The objective of the meeting was to describe the project in detail and familiarise tenderers' with the project.
A site visit was also organised for the 18th of January 2017 for familiarisation with the site conditions and existing structures that need demolition. The construction of the warehouse is expected to be completed before the end of the year as the funding is ending in the same period.
Specific conditions set for the warehouse include temperature control. The building is expected to be thermally efficient and designed to maintain an internal temperature in the main storage area below 25 degrees celsius.
Bidders were encouraged to focus on energy efficiency when preparing the bids, therefore submissions were encouraged to have the green supply element.
The UNDP strongly highlighted that bidders comply with minimun administrative elements of the bid, as the evaluation would be according to the organisation's requirements and would be done at the UNDP Headquarters.
The scope for the work on the warehouse includes the following: Earthworks, Concrete, Formwork and Reinforcement, Air conditioning, Walk in Chiller, Roof Structure and Sheeting, Thermal Insulation, Rainwater disposal,Bulastrades, Future Expansion, Protection, Electrical Specifications, Smoke and Warehouse Ventilation, MHE Battery Charging, Loading Bays, External Facilities, Site Services and Offices.
The lack of sufficient space at central and regional warehouses for storage and handling of supplies is affecting capacity and quality of operations and hampering the efforts of NatPharm to provide quality logistics services. UNDP-GF provides an active support to this process financing for a new NatPharm medical warehouse for Masvingo.