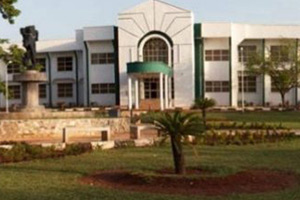 A British education company has been chosen to set up a college for hi-tech construction college in Nigeria, the first of its kind in Africa, officials say.
The hi-tech construction college in Nigeria to be called Royal Academy for Construction and Fabrication in the city of Calabar, Cross River State, will develop a "labor force that is skillful and mentally equipped for the 21st century construction and fabrication," said state Governor Ben Ayade who announced the plan.
Delivering the college is the London-headquartered education management firm, Schools Company Ltd, which presently run a number of free schools and academies in England.
"The Royal Academy will be the first of its kind in Africa that will concentrate chiefly on hi-tech and heavy industrial fabrications and constructions," said Governor Ayade to the press.
"This is the utmost thing that Cross Riverians have been waiting for because it is going to develop a new set of labor force," Ayade said.
He added: "By establishing this great institution, Cross River State is putting in order a background that will make a new story and a new plot for the new Africa that all will be proud of," guaranteeing that, "in the next few years, the state shall be the principal light in construction."
Elias Achilleos, chief executive of Schools Company, said the design of the new college would pursue UK standards.
"This is a great project to the people of Nigeria and Calabar in specific," he said, "and I plead for support from all the stakeholders for the victorious execution of this project that will turn out the very best in construction and fabrication works for this nation.
The objective, he said, was to have the academy up and operational "with the best gear and best instructors" in the coming 18 months.