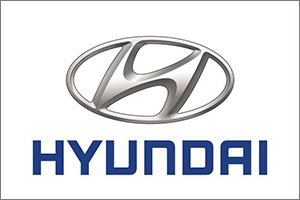 Hyundai Automotive South Africa, in partnership with Associated Motor Holdings, will ensure that the needs of all our customers are met and that the highest level of service is provided.
Hyundai SA will ensure that every aspect of the motor ownership experience is in place – from the purchase, to servicing and parts availability.
Many of the dealerships in the Hyundai network have a long and well respected history in the motor trade and the dedication and expertise that have brought them to these positions will undoubtedly form the foundation for customer care in the future.
The team at Hyundai Automotive South Africa took on an enormous challenge in 2000, with the acquisition of the Hyundai franchise, but the steady growth of vehicle sales, and return to form of the brand, amongst the South African motoring public, is no surprise.
Hyundai Automotive South Africa will continue to expand its model range, and facilities ahead of demand, to ensure that it leads, rather than follows, in the Automotive Industry.
Our mission is clear: 'To grow our brand, on a reputation built on integrity; recognizable style, reliability and superior build quality'.
Hyundai Automotive South Africa's Managing Director, Alan Ross says: "When we took on this challenge, we knew what we had to accomplish, and we understood that it wasn't going to be easy, but, what the mind of a man can conceive and believe, the mind of a man can achieve."
"This has been our strategy from the beginning and we haven't looked back for a moment…"
Hyundai was founded in 1946 in Seoul, Korea. The name 'Hyundai' literally means 'Modern era', and from the very start the company quickly adopted a passion for progress, which has been our hallmark ever since.
In less than 50 years, the Hyundai group has become a world leader in building everything from ships to microchips, including consumer electronics, oil rigs and massive infrastructure projects.