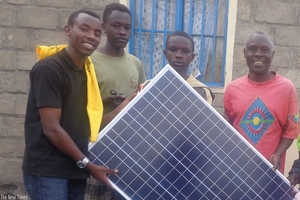 As a regulator of the energy sector, RURA's mandate is to support national socio-economic transformation and poverty eradication strategies by ensuring sufficient, reliable, affordable and sustainable energy supply.
The focus has therefore been in creating an enabling environment that supports increased private sector investment in the energy sector- a shift from the time when the government was the sole investor in electricity generation and distribution. The objective of the government is to increase domestic generation capacity to 563MW in order to achieve 70% national coverage and power the country into middle-income status by 2020.
RURA uses four units to regulate electricity sub-sector: renewable energy, economic regulation, legal services and consumer affairs to effectively advise the government on policies, review license applications, set tariffs, monitor compliance and ensure quality services among others.
The last seven years, as a result, has seen an increase in private power generating companies which led to increasing generation capacity and improved availability of electricity to consumers. The country now generates 260MW, up from about 100MW seven years ago thanks to growing private investments in all forms of energy such as hydro, methane gas, solar, peat etc.
"We have shifted the burden from government to private sector, this allows the government to concentrate on other equally important sectors," says the RURA Director-General.
Some developments in energy are revolutionary in nature, for example, Methane gas extraction from Lake Kivu. The technology used to develop gas from a depth of 250-350m underwater, separate it from other substances, purify and convert it into electricity is amazing.
This has opened new sources of electricity that have made a big social impact in terms of increasing accessibility to 24%. More than double of last year. This is a significant increase even though we are not yet where we want to be. We are now in the process of scaling up and planning new projects to do so." he said