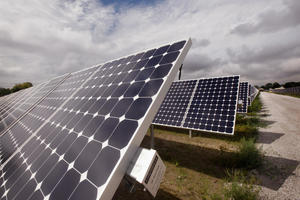 Kenyans to enjoy cheaper power provided by independent solar producers once an auctioning policy that would cut the cost at which Kenya Power buys electricity from PV firms by half.
Dr Ken Tarus, the utility firm's managing director, and CEO said that he expected the cost at which it buys power from solar firms in the country will fall to about Sh6 per kilowatt-hour from the current high of about Sh12)per kilowatt-hour.
Since 2015, Kenya's energy sector players have been working on a policy that will allow the government to buy power from independent producers through an auction system replacing the current Feed-In-Tariff policy, which leaves the decision of pricing at the producer's hand' discretion.
"At the moment we are still under the feed-in tariffs and under this policy, we have the unsolicited bids. Thus any investor will come in with what they perceive as their right price," Tarus told a journalist.
"The new results we've seen are about $0.0875 and $0.085 and we are optimistic that once we get to the soliciting of bids that should come down due to competition. Indications are that the auction could come in either at the end of this year or early next year," he added.
Kenya has a number of installation under construction that could increase its sun-powered renewable energy capacity in coming years.
Two years ago, Kenya Power signed a 20-year power purchase agreement with four solar firms – Alten, Radiant, Eldosol, and Malindi Solar – to generate about 160 Megawatts under FIT.
The deals generated mayhem at the Consumer Federation of Kenya (Cofek), which questioned the rationale of buying power at $0.12 (about Sh12) per kilowatt when globally the price had dropped to less than $0.08 (about Sh8).