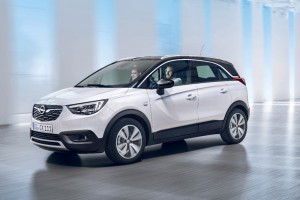 A new start for Opel in South Africa: From January 1, 2018, onwards, the German carmaker will sell its vehicles with the assistance of Unitrans Automotive, a famous name in the South African business landscape. The company works as a nationwide retailer for many brands already and now adds the importer role for Opel. Opel in South Africa will be handled via 35 dealerships, of which some will be owned by Unitrans and some by independent owners. The new sales approach is accompanied by the market launch of the new Opel Crossland X – a B-segment SUV – in December.
The new Grandland X will be introduced in the South African market in the first half of 2018. Afterwards, the brand will also offer the next generation of the Opel Corsa.
The Opel dealers will take on the after sales business of GM brand Chevrolet effective from January 1, 2018. Chevrolet will no longer be in South Africa at the turn of the year.
Opel's plan for the future presented on November 9, the brand looks forward to achieving a stronger international mark and enter more than 20 new export markets by 2022.
Matthias Seidl, Opel's Executive Director Sales Operations, at the presentation of the Crossland X in Johannesburg said: "We view South Africa as an important market". "South Africa is a strategic investment for Opel and our aim is to take the brand from strength to strength in South Africa and other key markets."
The Mokka X, total sales exceed 800,000 units and is already available in South Africa. Therefore, the X-series that consists of the Crossland X and the Grandland X will be available in the most important African market in 2018.