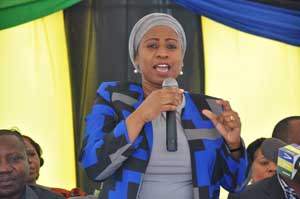 Tanzania is expected to become a major hub for medical tourism after the an announcement was made about investments in the medical sector reaching a mammoth 14.5bn/- and the procurement of the Positron Emmision Tomography Scan (PET Scan),which will be a huge attraction for health tourists.
This technology was not available previously in East Africa and medical patients in need of the tech would be referred to India and other distant countries to continue their treatment.
Ms Ummy Mwalimu, Minister for Health, Community Development, Gender, Elderly and Children expressed her delight at these new developments and said that she is pleased to see this technology brought to Tanzania.
"The government has allocated 14.5bn/- during the coming financial year to purchase the equipment which will be installed at the Ocean Road Cancer Institute," Ms Mwalimu announced at a media event.
She also rallied for the private sector to get more involved in the nation's health sector and urged the administration to encourage the private sector by establishing a new incentive program.
Tanzania health sector has progressed incredibly over recent years with invasive procedures like heart surgeries and transplants being performed within the country at the Jakaya Kikwete Cardiac Institute (JKCI).