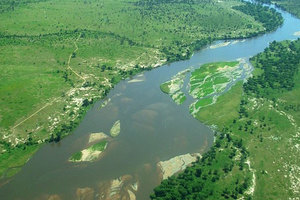 Tanzania to begin construction of the Stiegler's Gorge Power Generation Project in July, hoping to more than double its electricity production capacity in the next three years as part of its plans to become electricity sufficient and export the surplus.
The plant will produce 2,100MW. The dam on the Rufiji River in the Selous Game Reserve will be the largest in the country.
The country recently launched the $353.7 million Kinyerezi II power plant with an installed capacity of 240MW.
The plant, on the outskirts of Dar es Salaam, was built by Japanese firms Sumitomo Corporation, Mitsubishi Hitachi Power Systems, and Toshiba Plant Systems.
Energy Minister Dr Medard Kalemani said the government hopes to complete two more projects in Kinyerezi to generate 600MW using natural gas.
The Stiegler's Gorge power project announcement, however, triggered opposition from environmental conservationists and one legislator.
The lobbies have maintained that a power plant inside the Selous Game Reverve, a World Heritage site, will destroy the habitat.
The conservationists fear that Selous could be removed from the list of areas listed by the United Nations Educational and Scientific Organisation (Unesco) should the Tanzania government proceed to build a mega-hydropower project inside the park.
"We want the government to carry out an environmental impact assessment to ensure that no negative impact would be observed after building the hydropower project inside Selous," Asukile Kajuni, a conservationist, told The EastAfrican.