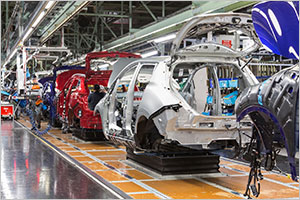 The French connoisseur for cars, Renault is seeking to establish an assembling unit for its vehicles in Kenya. Apparently they are among four other automakers, in discussion with Simbas, a Kenyan contract manufacture to take up the job.
Simba's CEO, Adil Popat spoke about how manufacturers from around the globe are seeking to enter the auto industry which is expected to grow 15 percent more this year. He also mentioned another name that is interested in making its vehicles in Kenya.
The recent announcements by companies like Volkswagen Group, PSA Group, CNH Industrial and Nissan, who are all in plans to enter and set up units in the country, these four additions will add to the number of firms ready to plunge into the market and economy of the region.
The increase in demand domestically and improving export opportunities has boosted vehicle productions expectation over a four year span by 14 percent annually, was said by Fitch Groups BMI research this January
The CEO informed about, the automakers looking for an assertive nod from the Kenyan authorities on tax incentives and guarantee to gradually weed out imports of second hand vehicles to solidify the viability of local assembly. Mr. Popat further remarked, saying "It's a volume business, we need to commit numbers."
Simba owns the Mombasa-based Associated Vehicle Assemblers, a contract assembly plant that produces light and heavy trucks for companies such as Toyota, Hino, Tata Motors, Daewoo, Mitsubishi Fuso, Scania and Foton.