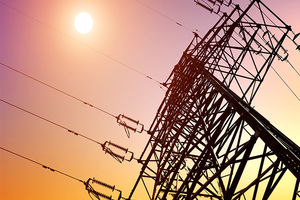 Last week when Kenya and Tanzania secured more than $600 million in funding from international financiers the plan for a regional power pool moved closer to realization.
Tanzania received $465 million from the World Bank for its power interconnector project with Zambia, while Kenya signed a $179 million loan with French development agency Agence Francaise de Developpement (AFD).
The World Bank's announcement about the funding came a month after Dr Philip Mpango, the Finance Minister visited Washington seeking funding for infrastructure projects in the country.
Dr. Mpango added "These national and regional projects that the World Bank plans to implement with the government of Tanzania in the next financial year will ensure that they are sustainable.
A $455 million loan to Dar es Salaam for Tanzania–Zambia Transmission Interconnector Project is expected to help increase power transmission capacity in the country's southern regions and strengthen institutional capacity.
There are already two interconnector lines being constructed between Ethiopia and Kenya, funded by the World Bank and are expected to be complete next year; and Kenya and Tanzania, funded by AFDB and Japan, expected to be complete in 2021.
The projects will give Tanzania access to a large competitive power market and meet energy security needs in a cost-effective manner.
The World Bank stated "The ability to enter into a short-term trade, either bilateral or through existing market mechanisms in SAPP, will enable Tanzania to diversify its energy mix, eliminate the need for expensive emergency power during supply shocks, and improve conditions for the development of scale-efficient generation infrastructure selling to regional power markets,"
In 2012, countries in the region began the Eastern Africa Integration Programme whose main aim was to connect the power grids of Tanzania, Kenya, Uganda, Ethiopia, and Rwanda in three phases.
The first phase of the programme, connecting Ethiopia and Kenya, is in progress. The Tanzania-Zambia project is part of the second phase, with the other part, the Kenya-Tanzania transmission line under construction, enabling the connection of the EAPP power system to the SAPP.
Dr. Mpango said that the country was expecting more than $1.17 billion from its development partners, of which $378.02 million would come from World Bank with a further $157.05 million from African Development Bank (AfDB), another key infrastructure financier on the continent.
The rest will come from other development financiers, including $26.74 million from AFD and $137.5 million from the Global Fund.
"We plan to raise $880 million in 2018/19 fiscal year from grants and concessional loans to finance development projects," Dr. Mpango said.