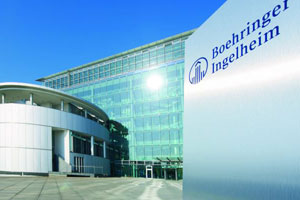 One of the world's top pharmaceutical companies, has announced the launch of their new "In Reach Africa' program. The initiative will focus on launching quality healthcare infrastructure across the African continent.
The program will launch initially in Kenya and will then expand to other major markets in Africa. Other markets targeted will be Nigeria, Ghana, Ethiopia, Uganda, Mozambique, Tanzania, Zambia, Zimbabwe and Rwanda which will bring certain elements to the overall health network.
A senior officer from Boehringer Ingelheim was down in Kenya recently where he inaugurated a raft of activities at the launch of the company's 'In Reach Africa' program. The company has continued its search for the partners with the right profile to assist them in attaining their goal.
"In Reach Africa' shares a vision of driving accessibility, sustainability and innovation through enhancing health systems in Africa by providing an accessible range of medication and healthcare solutions, increasing awareness of key disease priorities through reach and enriching knowledge and education initiatives.
In doing so, it is designed to add more value to the socio-economic structure by working with and supporting low income families on multiple fronts" said Yew Looi Liew, Head of Corporate Division Prescription Medicine Emerging Markets at Boehringer Ingelheim.