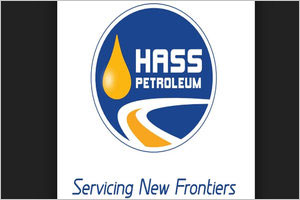 Oman Oil would soon have its products being sold in Kenya this July 2018, with the partnership being signed by David Kalife CEO of Oman oil and Issa Sheikh Mohamed, CEO of Hass Petroleum Group.
David Kalife mentioned that the major part for their growth strategy is primarily focused on identifying fresh business prospects and leads. This would help in expanding the business geographically for their products beyond the borders of Oman.
"We are confident that this partnership will not only reinforce the trade relations between the Sultanate and Kenya but also help establish new streams of collaboration between the two nations and other neighboring countries," he said
Oman Oil Marketing Company is approach with plans to expand its organization from Kenya to the neighboring countries like DRC, Tanzania, and Uganda. Currently, Oman lubricants are being sold to North Africa, Ethiopia, Bangladesh, Yemen, Bahrain and North Africa.
40 percent of the Hass Petroleum has been acquired by Omani Trading International (OTI) about a year ago. This was a transaction which included a stipulation of technical aid to the Kenyan firm. The complete transaction is pending and shall complete subject to approval from the relevant permit and permission from various countries.
Mohamed recently confirmed that the market share for is valued at around USD 180 Million, with the major part being held by the transport and industrial sectors. He added, "This partnership will cement Hass petroleum group's stake in this lucrative market by providing unique additive formulations for excellent engine protection".
The country posses high business opportunities as one of the most developed nations in the EA. It is an ultimate port for imports to the other inland countries supporting it with strong logistical infrastructure and location.
Hass Petroleum is a regional oil marketing company with operations in Kenya, Tanzania, Uganda, Rwanda, Zambia, South Sudan, Somali, Somaliland and the Democratic Republic of Congo. It owns major oil terminals, retail station networks, supply chain infrastructure, a product range of all white oils and its own brand of lubricants.