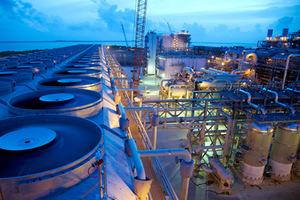 Tanzania is on the verge of what could very well be its biggest ever economic boom.
Investors from around the world will undoubtedly be keeping an eye on the project's progress, with a number of organizations ready to set up Tanzanian hubs once they've been assured of the country's ability in accommodating major business ventures.
The appetite is unquestionably there, the next crucial step is turning that eagerness into tangible, physical projects.
The government has committed to introducing a number of schemes to encourage children to remain in full-time education for as long as possible.
With projects like the LNG heading to Tanzanian shores, there will soon be growing demand for accomplished workers and highly educated professionals with the ability to plan, design and bring to life projects of a similar scale.
If projects such as the LNG reach their maximum potential, then education will most certainly thrive as a consequence.
The future of Tanzania's economy must be built on the foundations of a strong education system. The bigger picture is to develop a successful LNG project; the long-term goals are far more expansive.
The LNG has been designed with the goal of creating a legacy; it will showcase Tanzania's capacity for progression and advancement, and will subsequently lead the way for other ambitious ventures.
The hope and expectation are that the LNG will encourage many other companies to invest. No matter what industry or sector, Tanzania is a country that is ready to welcome determined organizations with impressive aspirations.
As more and more big businesses decide to head to Tanzania as a means of expanding their operations, the more it will benefit the economy, the people, and the country's long-term growth prospects.
This vision for the future will only be achieved on the back of the LNG's effective implementation, and as such its importance cannot be overstated.
The LNG has the power to act as a major economic catalyst, and it is vital that all parties work to ensure the project flourishes and thrives.