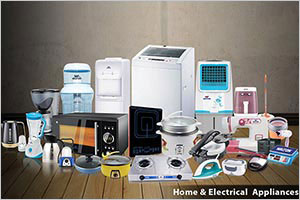 Electronics' have come a long way and has become the most used gadget and product in our day to day lives. May it be Computers, Phones, Television, Kitchen appliances etc, all have found an easy pass into our daily routine and so have their manufacturers. One such name is Walton Hi Tech Industries, the Asian enterprise that has rocked not only its country Bangladesh but the international markets expanding in 20 countries. This year they will venture into the East African market by participating in the 21st KITE 2018, Africa's multi sector trade exhibition. The event will take place at the Kenyatta International Convention Centre, Nairobi Kenya from the 04-06 September.
Kenya International Trade Exhibition (KITE) is a renowned trade show in the African region, with its roots in the field of consumer goods, equipments, products and solution. The show also threads the waters of sectors such as Electronics, food, agriculture, machinery, hardware, healthcare, packaging industries and many more. An ultimate meeting point for all traders, investors, buyers, sellers; the expo has backed the development of the progressive nation over the years by attracting traders and global business set ups.
Walton is known for its innovative products, their quality and attractive pricing. They ensure all their items are developed after thorough market research. Their successful work has brought the company accolades and numerous awards both nationally and internationally. Specializing in multi-stored refrigerators, freezers, air conditioners, LED/ LCD televisions, motorcycles, smart phones and home appliances, they believe the expo will help them achieve their plan of expanding into the African market.
The estimated number of visitors this year has been calculated to an approx. of 5900 that will include delegates, officials, decision maker's traders, consumers, engineers, developers, consultants, designers, manufacturer and many more. With over 1200+ displays, KITE 2018 will feature products from Europe, Africa, Asia, and Middle East. Moreover the place will be filled with local entrepreneurs, all eager and excited to invest and trade with international markets on larger scales.
For More Information on KITE 2018 Africa Visit: https://www.expogr.com/expokenya/