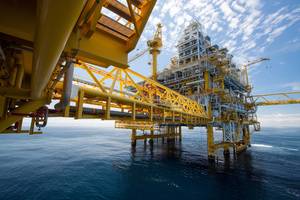 Jeff Radebe, Energy Minister said talks are underway with Southern African Development Community (SADC) countries to realize government's aim to make gas the countries second-biggest source of energy.
The country has no gas pipeline, but Jeff says SADC nations have agreed to develop a gas master plan that will allow for the import of gas from Tanzania, Namibia, and Mozambique.
Radebe released the draft Integrated Resources Plan (IRP) recently, which envisages gas making up to 16% of the country's energy mix by 2030.
While renewable energy sources will take center stage over the next 12 years, Radebe says there are no plans to reduce the country's reliance on coal.
Although some coal-fired power stations will be decommissioned in the coming years, new coal plants Medupi and Kusile will boost capacity to 46% followed by 16% coming from gas.
Only 2.5% of electricity will come from nuclear power generated at Koeberg.
"Coal still remains a strategic asset in South Africa. We can't wish it away. It is one of the issues around clean coal."
Radebe says his department is working towards legislation which will pave the way for fracking. He will also be traveling to Mozambique soon to finalize contractual agreements for the import of gas.