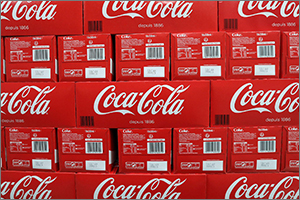 Crown Beverages, a subsidiary of Coca- cola Beverages Africa has signed a deal with Italy's Campari Group, as distributors of premium alcohol brands in Kenya. This step will raise the bar of competition for local dealers. "We were looking for opportunities and one that came up was to do distribution agreement with Gruppo Campari (Campari Group)," said Coca-Cola Beverages Africa Managing Director Daryl Wilson in an interview.
The deal involves distribution of Glen Grant Single Malt Whisky, Old Smuggler blended Scotch Whisky, Bulldog Gin, SKYY Vodka and Campari Aperitif and more. This will line up coke to compete with local producers and traders such as Diageo, Pernod Ricard, and Wines of the World.
CCBA will stick to distribution of premium alcohol and refrain from production, unlike Coco cola Japan, who recently started the production of a low alcohol drink for the Japanese market. Coco cola will manufacture soft drinks and energy drinks in Kenya as always, said Mr Wilson. "The head office (South Africa) was looking for opportunities and we were very happy to take this on as an addition to our portfolio but it was done under Crown Beverages," he added.
The deal took form last year. SABMiller teamed up with The Coca-Cola Company and the Gutsche Family Investments (GFI) to create Coca Cola Beverages Africa (CCBA), the region's biggest soft drinks company. Through the deal Crown Beverages, SABMiller's local subsidiary comes under the wings of the Coke Company. The multinational beverage company has lately invested in a multi-billion shilling in the production and packaging line in Nairobi bringing its total local investment to Sh9.3 billion since 2016.
"Crown beverages have a liquor licence, they have always been selling alcohol so for us it was easy to put it in that existing entity," said Mr Wilson. CCBA Kenya fully owns the Crown Beverages and Equator Bottler and holds a major stake in Nairobi Bottlers LTD.