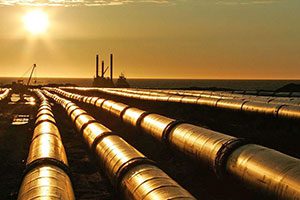 Poly-GCL Petroleum Group Holdings Limited, a Chinese oil and gas company, is all set to construct a 767-kilometre natural gas pipeline between Ethiopia and Djibouti.
The pipeline is meant to transport the gas from landlocked Ethiopia to ports in neighbouring Djibouti in a duration of two years.
Further, according to the Ministry of Mines and Petroleum (MoMP) in Ethiopia, the two countries aim to earn and achieve foreign currency soon after the natural gas pipeline project starts commissioning.
At around 700 kilometres of the natural gas pipeline will be situated in Ethiopia whereas the rest will be located in Djibouti.
The initiative and responsibility is in line with Africa's major oil and gas hunt, where a large number of African nations are taking initiatives and responsibility to expand oil and gas activities in the region.
In 2018, Poly-GCL and Djibouti government signed the Djibouti Pipeline Development Agreement, focusing to support the oil and gas projects in the continent.