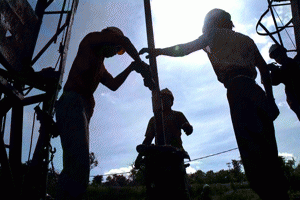 Aminex declares that all parties to the preceding announcement of Ruvuma farm-out agreement have consented to an extension to the longstop date to 31 July 2019. Aminex and ARA Petroleum Tanzania Limited("APT") have made tremendous advancement on closing out the conditions precedent, including all the partners in joint venture agreements, and are actively engaged with the Government of Tanzania to conclude the leftover conditions.
The most important conditions yet to be met are the extension of the Mtwara Licence and agreement by the Tanzanian Government of the transfer of the interest and operatorship.
The Company and APT pursue to work closely with the Tanzanian authorities to conclude these conditions as soon as possible.
Jay Bhattacherjee, Chief Executive of Aminex PLC, said:"Aminex and APT have had positive meetings with the Tanzania Government regarding the Ruvuma farmout and look forward to the continued support of the Tanzanian authorities in closing out these remaining conditions and, in so doing, facilitating the progression of the Ntorya Development and specifically the drilling of the Chikumbi-1 well.