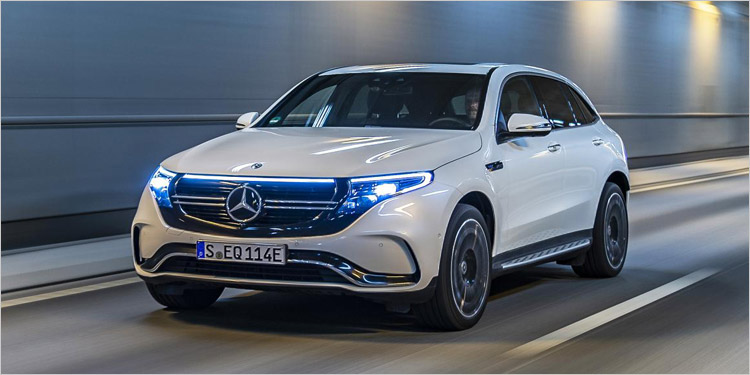 Mercedes-Benz's first battery electric vehicle (EV) will go on sale in South Africa in 2020, says Mercedes-Benz Cars South Africa marketing director Selvin Govender.
This means South Africa will have four full EVs on the market next year, namely the Nissan Leaf, the BMW i3, the Jaguar I-Pace and the Mercedes-Benz EQC.
The EQ range refers to all Mercedes-Benz electric vehicles, and stands for 'electric intelligence', explains Govender. The EQC is a five-seater, based on the GLC sports-utility vehicle platform.
The vehicle has a luggage capacity ranging from 500 l to 1 460 l, depending on the seat configuration. Its top speed is limited to 180 km/h. The vehicle has two electric motors, and makes use of 384 lithium-ion cells to produce 300 kW of power and 730 Nm of torque. The zero-to-100 km/h dash takes a quick 5.1 seconds. Using a DC fast-charger, it takes 40 minutes to charge the vehicle to 80% of its capacity; Range is 420 km.The EQC can operate in a temperature range of between –50 ˚C and 40 ˚C.
The EQC was tested for millions of kilometers, notes Govender, with testing also extended to Namibia and South Africa.
"Pricing is not yet available."
Govender says the launch of the EQ range by German parent company Daimler is all part of an effort to ensure that the entire Mercedes-Benz fleet is carbon neutral by 2039.
Mercedes-Benz believes that 50% of its global sales will consist of electrified vehicles by 2030.