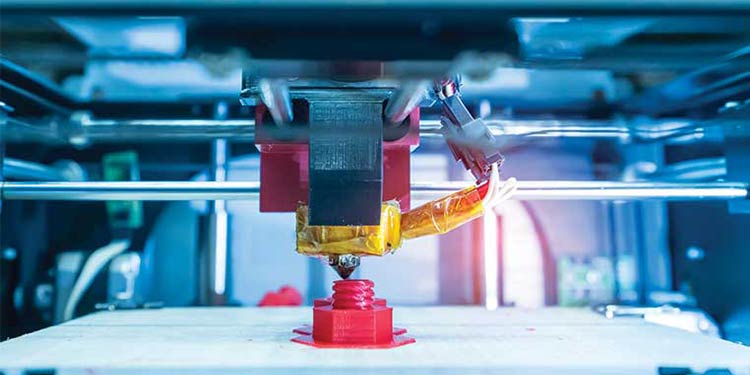 In terms of growing and developing with 3D printing technology, Kenya has been doing extremely well on this end. Kenya has been considered to be a hub for innovation in Africa.
Kenya loves to provide their own solutions to their own problems and 3D printing suits very well in this line of thought.
A 20 year old electrical engineering student from Nairobi University Kenya, Alois Mbutura developed a minuscule vein finder for use with kids in the hope to address infant mortality and improve vaccination service.
The minuscule vein was 3D printed using a MakerBot 3D printer.
Alois Mbutura said, "I started working with Kenya in 3D printing technology with a Makerbot Reseller, Amit Shah who runs Objet Kenya which is a 3D printing service provider based in Nairobi. Similar to the feelings of a first love, this is how I feel about Kenya in terms of 3D printing."
Another great development is by the medical start-up company Kijenzi Medtech who are using 3D printing technology to provide medical solutions to Kenya's rural clinics including very remote clinics. This is an inspiring endeavour as they assist in providing basic medical components remotely. They are also looking at training nursing staff to print components on site by simply downloading files and sending them to the printer.
There are several other companies offering 3D printing services in Kenya and the country has a great entrepreneurial and innovative spirit.
This has made 3D printing a very sensible and lovable technology and if there is something that fires it all: it is the Kenyan will to provide homegrown solutions.
Kenyans appreciate and promote local productivity so this promotes a creative and innovative landscape where 3D printing technology makes a huge impact.
Ultra Red technologies is one company in Kenya upping the 3D printing game and they have printed very interesting products like customized canopies for wildlife exploration vehicles.
That's some untapped territory in the wildlife sector in Africa and Kenya is setting the pace. On top of this, Ultra Red technologies are busy printing parts of a solar powered desalination device for providing reliable and clean water for the Kenyan populace. This will surely help to address water challenges faced in Kenya and enlighten the continent to think and pursue such solutions.
The manufacturing sector has also benefited from 3D printing. This has been enhanced with the development of Kenya's Fab lab through the University of Nairobi Science and technology park. Kenya Fab lab was the first to bring a 3D printer into Kenya and since then they have revolutionized the technology as it has grown to the various sectors of Kenya economy. Not only that, but people in Kenya are also buying personal 3D printers for personal use and an indication of growing interest in the technology.
The innovation hub of Africa continues to develop with 3D printing. There is still great potential for 3D printing in Kenya and the good thing is that resources have been easily found to spread the technology. The future is bright for Kenya and also for Africa as a whole.