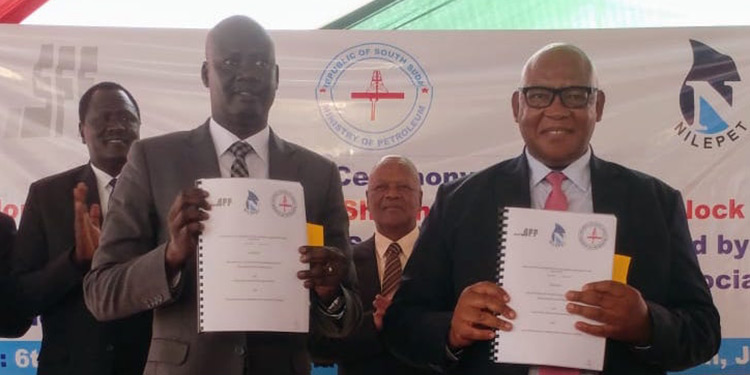 South Sudan invited investors to show interest in 14 blocks newly discovered blocks.
Petroleum minister Daniel Awow Chuang told about 600 potential investors during the South Sudan Oil and Power conference in Juba that the blocks would be licensed competitively from next year.
"We have differentiated around 14 blocks. We are captivating all investors to have a look at these blocks," Mr Chuang said.
He said Juba desires to establish a data room for the blocks in two months, before licensing them on a competitive basis from early 2020.
The government hopes to interest financiers and new investors in the sector especially those with strong connection to other segments of the economy.
During the two day conference, the government will front resumption of production at key oilfields following a ceasefire and improving business conditions as attractions to investors.
South Sudan currently produces 175,000 barrels per day, about a third of the potential 500, 000 bpd, despite the sector being broadly unexplored.
The Oil & Power conference has become a focal selling point for opportunities in South Sudan which is hoping to put years of war behind it with the formation of a transitional government on November 12.
Taban Deng, South Sudan First Vice President said having petroleum infrastructure such as oil refineries in the region would support alleviate the fuel crises in many countries.