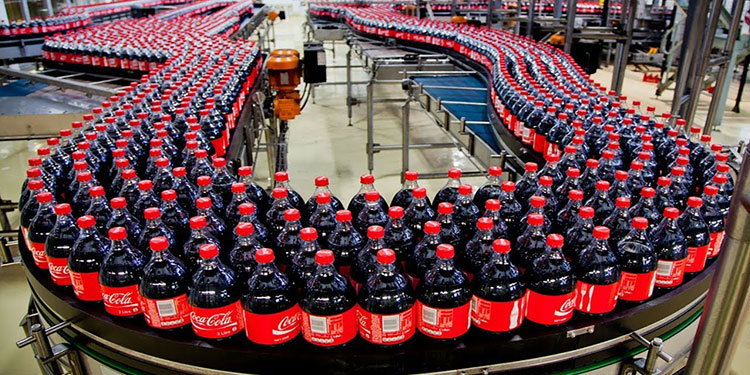 Strengthening its six decades of business in the beverage industry of Ethiopia, the Coca-Cola Company under its subsidiary in Ethiopia has tendered its bid to acquire a sugar plant or plants the government is about to denationalize in the early months of 2020.
Daryl Wilson, chief executive officer of East African Bottling Share Company, a subsidiary of Coca-Cola Beverages Africa, said that the expression of interest to acquire sugar plant/plants have been submitted to the Ministry of Finance and is awaiting the opening of the bid process.
It announced that proposing to secure its main raw material supply for its operation in Ethiopia, Coca-Cola has sought to acquire sugar plant/plants in Ethiopia.
Currently, Coca-Cola satisfies its demand for sugar both from the local and international markets on the basis of 30/70 ratio; with the 70 percent sourced from the global market.
The beverage giant has announced some months back its USD 300 million expansion project expected to increase its production lines in Ethiopia in the coming five years.
Apart from the existing plants in Addis Ababa, Dire Dawa, and Bahir Dar, a greenfield plant in the town of Sebeta, some 25 kilometers from Addis Ababa, and perhaps the largest in the country with an investment outlay of USD 70 million and stretching on 14.3 hectares of land, is set to be finalized early next year, said Wilson.
The company has acquired property in the Southern city to build one more new plant, is also on the pipeline in Hawassa. The investment cost of the plant planned in Hawassa is estimated at around USD 80 million.
Wilson said the investment that is about to be made to acquire sugar plant/plants is separate from the overall USD 300 million the company has allocated for its expansion project.
Wilson and Tigist noted that the sugar-free products have made it to the Ethiopian market based on surveys and customer demand.