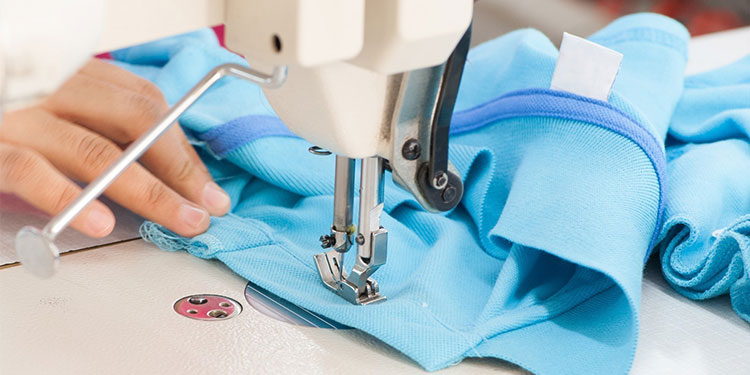 Abay Garment Factory, located 500Km north of the capital, rests on four hectares of land with three sheds each covering 4,618Sqm of land. The plant will make polo shirts, T-shirts, trousers, jeans and khaki trousers. Having a production capacity of 26,000 pieces a day, the factory is expected to create job opportunities for 565 employees.
Abay Industrial Development S.C., the economic wing of Amhara Regional State, has set up its fourth manufacturing plant in Gonder town for 452 million Br.
Abay imported the sewing machines from Japan at a cost of 2.1 million dollars. Other finishing and cutting machines were also imported from the United States, Japan, Vietnam and Turkey for 3.4 million dollars.
Abay Garment will join the 140 companies registered to manufacture textile and garment products in Ethiopia. In the first half of the last fiscal year, the garment industry generated 12.9 million dollars from exports, which accounts for only one percent of the total 1.2 billion dollars the country earned from overall exports during the same period.
Telayneh Webneh, project manager of Abay Garment, said "Once the plant becomes operational, we've got a plan to export our products to Europe and the United States."
The garment plant is the fourth manufacturing set up for Abay Industrial, a public-private partnership formed with four billion Birr in registered capital raised from about 516 investors and state-owned enterprises in the Amhara Regional State. It is also engaged in the construction of a cement factory, a cold steel rolling mill and a sugar factory.
Henok Semaw, an assistant professor and dean of business and economics at Harmaya University, applauded the construction of the company in terms of creating job opportunities and generating foreign exchange from exports.
Mulugeta G. Medhn (PhD), a lecturer at Addis Abeba University's School of Commerce says that to support the infant garment industry in the country, the government has to have an incentive package for local manufacturers.
Expected to commence operations at the end of January, the company is currently giving training to its human resources team.