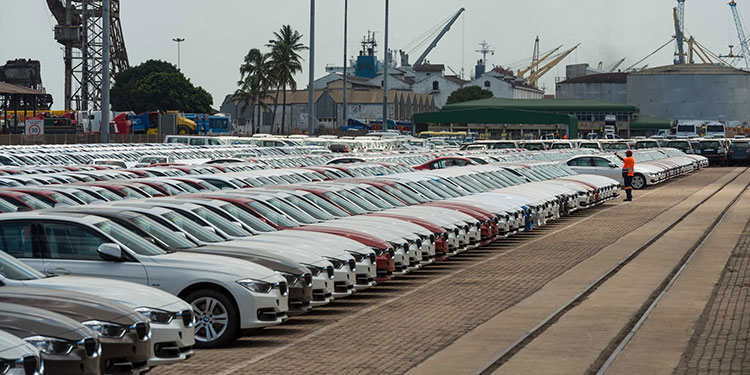 Freight logistics provider Grindrod has in full swing started its work on a 270,000 sq.m complete vehicle processing centre in the South African town of Camperdown, 60km Northwest of Durban. The R105m ($7.2m) Umlass Road Autoport will deliver a range of services, including for plug-in hybrid and fully electric vehicles (EVs).
Grindrod said that the facility, which is expected to be operational by the second quarter of this year, would feature a fully equipped workshop and fitment Centre able to carry out smart repairs, as well as upkeep clearing and progressing activities, and bonded and duty paid storing for all kinds of vehicles.
The company plans 2 phases of expansion at the site. Phase one will see the completion of undercover storage for 2,400 vehicles by the second quarter of this year, with a further 2,300 vehicles accommodated by the second half of 2020. Grindrod said it was also planning options to increase the capacity at the site further in line with demand, with scope to accommodate a further 12,000 vehicles.
As part of its Vision 2025 strategy, Grindrod itends to make the processing centre sustainable with the use of solar panels and rainwater harvesting, along with the reuse of water used to wash the vehicles and the recycling of plastic covers.
"Plastic wrappings removed from vehicles will be transformed into bricks and plastic roof sheeting and used in commercial applications," explained the company in a statement.
The Camperdown facility is adjacent to the Natcor rail link between Durban and Johannesburg, and Transnet Freight Rail is reported to be making good progress on integrating the Centre into the network.
Andrew Waller, CEO Grindrod's said, "This investment in key infrastructure maintains our strategic focus of unlocking trade corridors. Our management team has worked diligently and in collaboration with business partners to guarantee that the design specifications provide our customers a distinctive and competitive advantage and contribute to providing a sustainable, cost effective and proficient hub for strategic growth along this corridor."
In its most newly published results Grindrod mentioned that its freight services business was fixated on "unlocking sub-Saharan African trade corridors" and bring into line its businesses along key corridors, to link and extend supply chains".