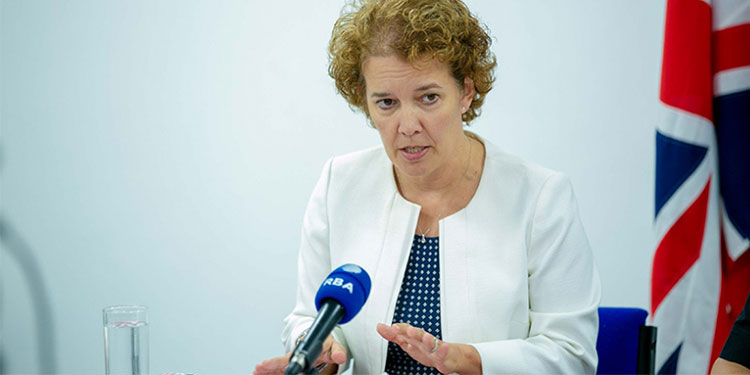 The United Kingdom which is into a one-year transition phase after it left the European Union, is willing to have a long-term and sustainable trade ties with the EAC region.
The United Kingdom is willing to enter into a trade pact with the East African Community member countries.
UK High Commissioner to Rwanda, Jo Lomas, said "We are looking to have a trade deal with the EAC, along the lines of what was agreed upon by the EU. Eventually, we would like to settle something more determined but we are interested not to distort trade."
She added that, so far, they have gone ahead consultations with the EAC Secretariat and EAC member states.
"We have started to consult with the EAC secretariat and the EAC states on how to take that forward. The Rwandan Minister for Trade was in London and we had an inceptive discussion," she said.
"We are now a sovereign state, our own decision-makers and we will be looking for the best trade deal we can get and will be working in the UK interest. We will be sorting out that in the next 11 months. As we are not a member of the EU, we will be taking our own seat in international forums," she said.