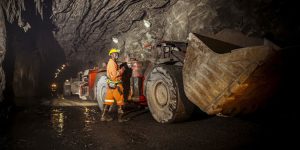 To advance the three-phase exploration program at the Buckreef Gold Project in Tanzania, Tanzanian Gold Corporation will use $1,111,500 produced in a placement. To date exploration has returned high-grade results in the first two phases. Among the latest results obtained are 63 meters from 357 meters at 4.8 g / t, including 22 meters at 9.3 g / t which also included 2 meters at 31.1 g / t.
Phase I highlights inside the pit include 29.6 meters from 81.5 meters at 2.8 g / t including 1 meter at 47.7 g / t gold and 21.0 meters at 2.8 g / t at 143 metres, including 1 meter at 19. The goal of the Phase II program was to find gold mineralization in the range of 50 to 200 meters below the open pit bottom, which is the basis of the 43-101 pre-feasibility study (PFS). Highlights outside and underneath the pit include 89.6 meters at 1.5 g / t from 147 meters, and 2.0 meters at 16.6 g / t.
Phase I's primary objective was to upgrade inferred resources within the open pit as specified in the PFS and to add additional units to the pit.
James E Sinclair Executive Chairman stated: "The deliberate penetrating we are doing underneath the pit base has, until this point in time, yielded extraordinarily strong outcomes. "We will use these findings to help us devise a Phase III plan which will mainly be aimed at exploring what we call the Ultra-Deep. "We will also soon be doing a sophisticated down-the-hole geophysics system to extend our geological resource model and better define phase III drill targets," he said.