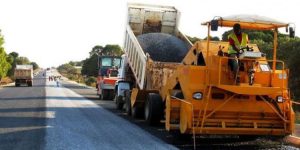 Kenya is ready to reconstruct and rebuild the 41-km Maai Mahiu-Suswa road, which is one of the key routes to west Kenya and which leads to the world-famous Maasai Mara Reserve. The road was known to be prone to recurrent traffic disruption and rerouting particularly during the rainy season which washed off some of the stretches of the road. The road has also been greatly affected by a fault in the geologically unstable Rift Valley zone.
Maai Mahiu-Suswa has been redesigned to increase the capacity of the route to handle larger vehicles and to increase amount of road traffic.
The proposed construction design is expected use technologies that ensure that the road doesn't collapse, and help prevent the potential for overtop and silling by the utilization of the bridges and concrete slabs to cover unstable surfaces and faults, this as per a statement released by the Kenya National Highway Authority (KeNHA). "The interchange shall be built on pieces of land to be bought on either side of the road by the government in order to ensure smooth and safe traffic flow near Naivasha ICD and Industrial Park. Footpaths will also be used for people to cross the road safely, "said KeNHA.
If the government wants to reform the soil in the development area with geo-synthetic material the entire project will cost around USD 121 million otherwise the cost will be USD 102.3 million if it chooses not to use the material. Reconstruction of the road would ensure smooth communication and travel in all seasons and avoid the expensive delays and re-routing during the rainy season that caused huge losses for businesses along the route. Connection to the inland container depot, which is planned to become a transit cargo hub serving Uganda, Rwanda, South Sudan, and eastern DRC, is also expected to increase.