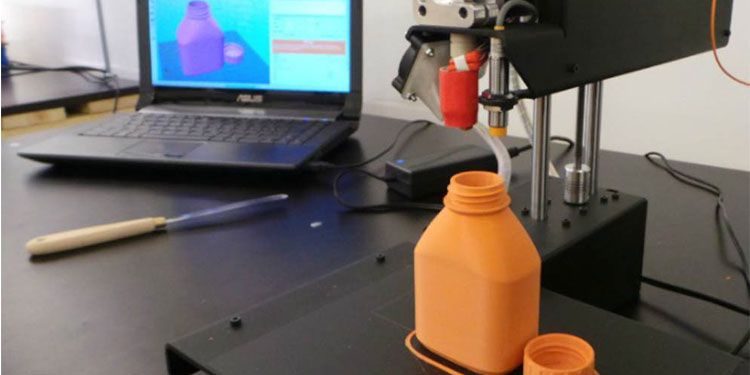 In order to make use of healthcare software dramatically, the affordability and the ease of use of 3D printers is estimated. A CAGR of 20,54% is planned to open ways for USD 5,214,8 million by 2025 to generate revenue.
A key element which promotes its speedy distribution in various sectors is the use of less material volumes than traditional manufacturing approaches. In the forecast timeframe, this is estimated to improve digital 3D printing. The advantage of case-to-case customization is expected to further improve its success during the forecast era.
The 3D printing Market is segmented based on different components based on device or systems and services or software. 3D printing can be widely used in hospitals & surgical centers, pharmaceutical & biotechnology companies, dental clinics & laboratories (offices) and others. The materials made use of 3D printing are alloy and metal ceramics, polymers and others. 3D printing is segment in technology like stereolithography, deposition modeling, electron beam melting, laser sintering, jetting technology, etc. and is applied in hearing aids, drug screening, medical components, orthopedics, dental, prosthetics, tissue engineering. The African region has a potential future in 3D printing. Africa will certainly be impacted by the transforming technology of 3D printing which will trigger manufacturing at a negligible cost. The destiny of production in Africa is increasingly linked to new technologies especially 3D printing technology.
It is estimated that the updating of the standard operating plans will be performed in a substantial way to ensure that the current working environment is adapted. It is projected that rebound in customer demand and financial viability are an optimistic opportunity for the growth of businesses over the forecast period. The role of medium-size growth in revitalising the global economy over the forecast period is expected to be important. The economic impacts of the global pandemic were widely felt on the global economy, with many main industries generating revenues experiencing the impact of the event.
The need to refocus on the technical perspective of the conduct of business is assessed in order to help stabilise the growth potential of the market during the forecast period. In addition, there is an increasing need to speed up industry trends so that they can be leveraged when the next phase of growth reaches the global market. It is expected that the need to establish resilient and efficient communication networks on the market would generate the amount of synergy needed to fuel the next phase of market growth over the forecast period.