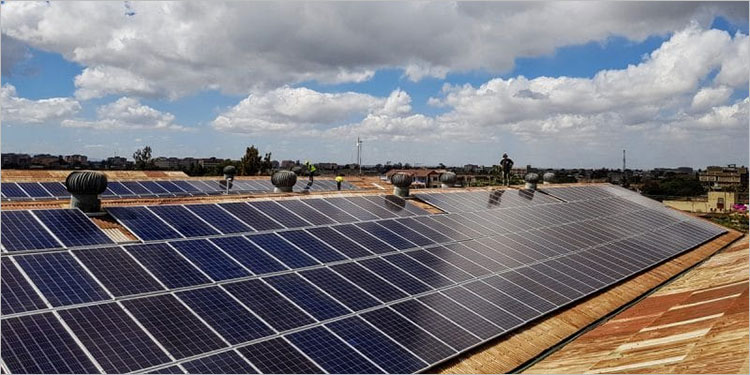 A mini solar photovoltaic (PV) power plant now supplies electricity to 1,500 people in the Goton Sarki community in Paikoro, a local government area in Niger, Nigeria. The Federal Government of Nigeria recently inaugurated the plant. It has a capacity of 40 kWp and was built by the Rural Electrification Agency (REA).
The installation consists of 200 monocrystalline solar panels, a 60 kVa hybrid inverter, 60 deep cycle storage batteries and an IoT (Internet of Things) wireless smart metering system. It also has a 1.6 kilometer radius of distribution network. "The clean, safe and reliable energy provided will increase the income of the community's inhabitants by improving business activities and the productivity of the population, while ensuring good education for school children," says Sani Bello, Governor of the State of Niger.
The Goton Sarki solar power plant is part of the Nigeria Electrification Project. The initiative of the Federal Government of Nigeria, led by the private sector, targets to provide access to electricity to households and micro, small and medium enterprises in off-grid communities across the country through renewable energy sources. Nigeria Electrification Project is being implemented by REA in partnership with the World Bank, the African Development Bank and other partners.
REA is also implementing a solar project that targets to provide 5 million solar kits to 25 million people in Nigeria. The 1st series of installations was carried out nationwide throughout December 2020. Nearly $367 million (140 billion Nigerian naira) was been disbursed for its implementation, 20% of which was been provided by the World Bank via a grant.