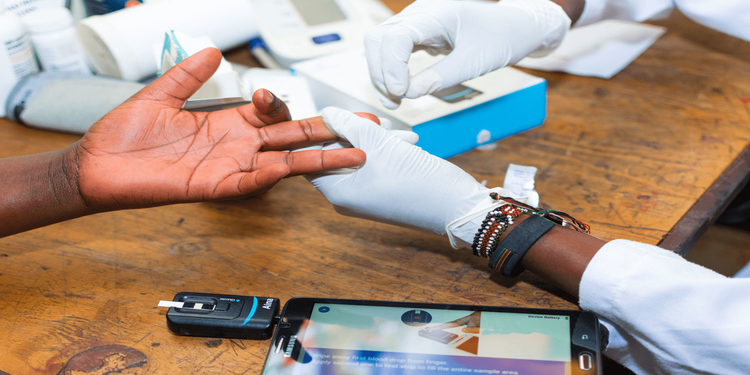 Ilara Health, a health-tech start-up focused on providing African patients with critical, inexpensive and life-saving diagnostics, has raised US$3.75 million in Series A funding led by TLcom Capital, with the participation of DOB Equity, Global Ventures and Chandaria Capital, to extend its diagnostic scope across the continent and accelerate the development of its integrated patient health management system.
Ilara Health empowers current primary care facilities with next generation care diagnostic resources to fill the diagnostic divide across sub-Saharan Africa.
Many health decisions also require some sort of laboratory testing, but medical facilities are non-existent in many peri-urban and rural areas, resulting in high rates of preventable death and disease. By the patient access to life-saving testing and scans and allowing local services to maximise their core market and health care quality, Ilara Health works to address this unmet need.
Through the closed-loop patient management system of Ilara Health, the diagnostic data points created at the first touch of a patient will promote ongoing patient management and recognise previously non-existent insights into local disease burdens and patterns across under-served geographies.
"This investment round enables us to dramatically extend our footprint on the ground and invest capital in our technological capability. We have seen the tremendous effect our Ilara Health platform has had in providing enhanced services across maternal, renal, cardiovascular and infectious disease support in just one year of operation. We see this as just the beginning, extending our coverage of disease signs and building end-to-end value in the whole process of care delivery. We will continue to work in the coming months to meet patients who are currently unable to receive basic lifesaving testing and to build data-driven perspectives around the continent for higher health treatment," said Emilian Popa, CEO and Co-founder, Ilara Health.
Ido Sum, Partner, TLcom said "For quite some time, we have been following the under-served room for health in Africa. Although this is one of the areas on which African customers invest the most, health results need to be enhanced in terms of efficiency. It remains to overcome the problem of getting inexpensive and high-quality diagnostics to the real points of treatment. We are optimistic by what Ilara Health has been able to create in such a brief amount of time, and more so about its larger goal of integrating world-class infrastructure, funding and its own technology layer to add real value to medical professionals and patients in the clinics visited by the majority of the population. Ilara Health is very much like the businesses we want to work with most: addressing a genuine and huge African crisis, leveraging technologies to reach size, and supplying its consumers with simple and very tangible value."
Ilara Health has collaborated with over 200 hospitals across Nairobi and Kisumu, 15 at the beginning of the year, and will be looking to extend across Kenya and the emerging East African sector in the next 12 months.