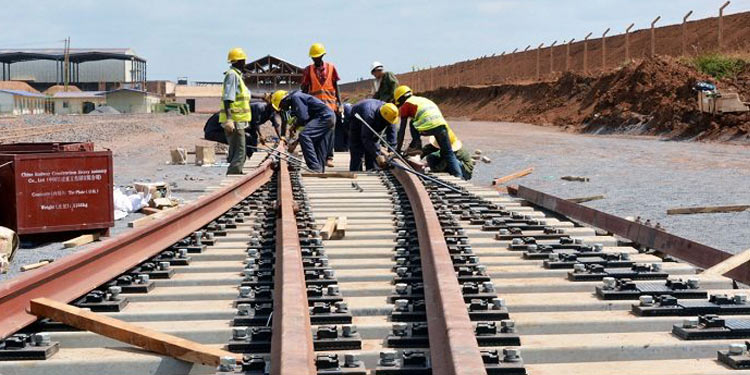 Plans are underway for the construction of the "Angola-Tanzania railway line" beginning from the port of Lobito in the town of Lobito, Angola, to connect with the port of Dar-es-Salaam, Tanzania. This was announced by the Angolan Ambassador to Tanzania, Sandri De Oliveira, on the occasion of the 45th anniversary of the liberation of the Central African nation in the capital of Tanzania.
The Ambassador claimed that the rail corridor referred to would promote the transit of goods from and to markets in the Atlantic and Indian Oceans regions of America, Asia and Europe.
According to Ambassador Oliveira, the proposed railway line will pass through Zambia from Angola to the East African region. In order to establish a rail connection with Tanzania, the Angolan Government will build a new railway line to Zambia, which will be further connected to the Tanzania-Zambia Railway (TAZARA) of 1,860 km, he said.
Work will include the standardisation of the Central African nation railway line from Lobito to Kapiri Mposhi, Zambia, by designing a railway of the same modern as that in Zambia and Tanzania.
He further claimed that the Republic of Angola is ready to make at least two experimental trips as soon as the logistical and institutional requirements for which we are relying on the assistance of Tanzania in this endeavour" have been identified.
Upon completion, the proposed railway line will significantly reduce the time and cost of transporting goods and services between the two republics. Currently, most of the goods are transported by land, where some patches create difficulties for users due to poor road conditions, particularly during the rainy season.
In addition, the railway line will produce a range of direct and indirect employment opportunities on both sides and will encourage the exploitation of untapped resources, such as agriculture and livestock, extractive and manufacturing industries, among others, especially in Angola.