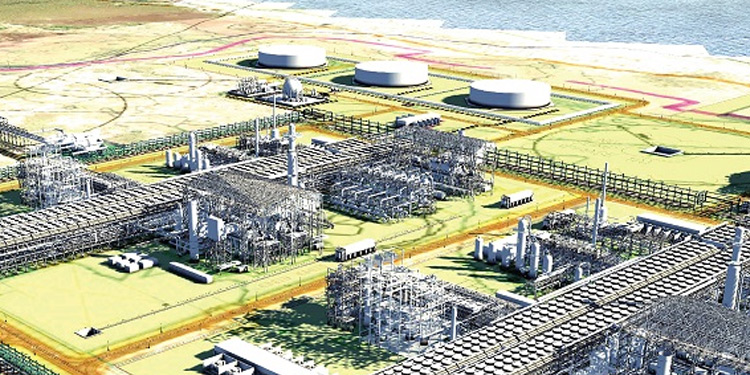 The CCS JV, which includes Saipem, McDermott, and Chiyoda, has agreed to supply ABB with extensive integrated and intelligent electrical systems for the East African LNG sector in Mozambique, which is scheduled to begin development in 2024.
The new development will spearhead vital economic and social investment for Mozambique, with an LNG potential of approximately 13 million tonnes per year
"Winning this project is a testament to ABB's technological dominance in electrification technology, as well as our highly professional management and engineering capabilities," said Brandon Spencer, president of ABB Energy Industries. We are proud to play a role in Africa's economic development, especially in Mozambique."
The 26-month project, led by ABB in Singapore, will result in a substantial installed base for ABB in Mozambique and will entail collaboration across multiple ABB divisions and regions. Fourteen large onshore electrical houses (e-houses) or prefabricated electrical substation structures are being constructed (PESB), The ABB team in Singapore will build the unit, which is specifically designed for oil and gas applications, and transport it to the Mozambique LNG Project site.
Along with 110kV gas-insulated switchgears (GIS), medium voltage switchgears (33kV, 11kV), and low voltage switchgears, the company can incorporate its electrical control and power management system.
"We have optimised and customised our strategies to meet the precise technological and capital expenditure requirements of the customer," said Johan de Villiers, global vice president of Oil and Gas.
The Mozambique LNG Project will benefit in terms of cost-efficiency, repair, operation, improvements, and expansions with ABB as the primary original equipment manufacturer (OEM) for electrical systems."
ABB is a major provider of automation and electrification technologies in Africa, with operations in more than 23 countries. The organisation is dedicated to creating in-country value across the region by implementing a number of programmes aimed at assisting local communities and workforces, as well as initiatives that promote cooperation, social inclusion, and the value of education.