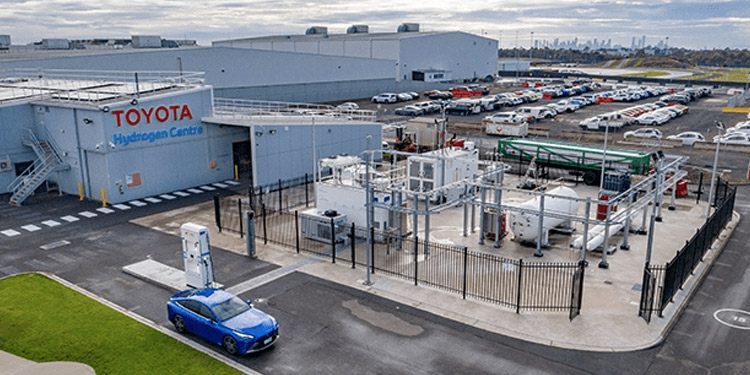 Sasol and Toyota South Africa Motors (TSAM) have agreed to collaborate on the creation of a green hydrogen mobility ecosystem in South Africa for zero-emission, heavy-duty, long-haul vehicles.
Both parties will work together to create a proof-of-concept demonstration, which will be extended into a pilot project as part of South Africa's ambitious plan to build a green hydrogen economy.
The parties have agreed to seek the construction of hydrogen refuelling facilities along National Highway 3 (N3) between Durban and Johannesburg, one of South Africa's key freight corridors. South Africa's first heavy-duty, long-haul fuel cell (FC) truck will be introduced as part of the initiative.
Sasol will have the requisite infrastructure expertise, while TSAM will lead the plans to bring a concept truck to South Africa, which is currently in production in Japan.
"We believe hydrogen mobility is a real opportunity for the country to decarbonize the sectors of long-haul and heavy-duty transport, mining, and others," said Fleetwood Grobler, President and CEO of Sasol. "We see the construction of hydrogen hubs, or ecosystems, as a realistic and economical way to scale the deployment of hydrogen in the transport sector."
The joint venture is expected to increase investment in hydrogen fuel and vital infrastructure in Africa as part of a race to produce green hydrogen. The plan is to broaden the collaboration to include other companies and stakeholders involved in the hydrogen mobility value chain.
The collaboration aligns with Toyota and Sasol's global agendas for a cleaner, greener future, demonstrating Sasol's desire to lead the development of a green hydrogen economy in South Africa, as well as Toyota's position as a leading global supplier of zero-emission hydrogen FC vehicles.
Grobler stated that South Africa has exceptional renewable energy resources, which are perfect for green hydrogen production, and that the partnership has the potential to contribute to the country's energy security and trade while promoting decarbonization efforts.