HEBEI HUIKE STEEL PIPES CO., LTD.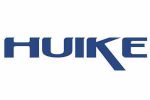 Company Name:
HEBEI HUIKE STEEL PIPES CO., LTD.
Long Business Description:
Hebei Huike Steel Pipes Co., Ltd. has advanced technologies and inspection equipments are most up-to-date in the domestic steel pipe industry. Its main products include 8 series: Carbon steel seamless pipes for use in low and medium pressure boilers, petroleum casing pipes, ships, fluid conveyance, petroleum cracking, chemical fertilizer equipments, structures, and hollow pumping rods. Products range also includes elbow, tee and reducer production lines and advanced processes for cold forming, hot extrusion, machine processing, forging, stamping and heat treatment etc.