ROECHLING SUSTAPLAST SE & CO. KG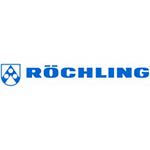 Company Name:
ROECHLING SUSTAPLAST SE & CO. KG
Short Business Description:
The Roechling Group manufacture their products in close proximity to their customers and markets. The Röchling Group's rise to the top of the international rankings in plastics has been due in large part to their entrepreneurial values – competence, quality, and innovation.
Long Business Description:
Roechling is a leading manufacturer of semi-finished and finished products made of high performance plastics. Product range includes : Thermoplastic, Extruded Sheets, Pressed Sheets, Rods, Profiles and Composite Materials.