BASF EAST AFRICA LTD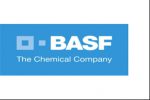 Company Name:
BASF EAST AFRICA LTD
Long Business Description:
A regional sales hub for Eastern Africa, BASF East Africa Ltd., was established in Kenya in mid 2011. It is located in Nairobi and its focus areas in the region are Agriculture, Construction, Home & Personal Care, Food Ingredients, Performance Plastics, Coil Coatings. Nairobi is also home to the Construction Chemicals plant opened in 2014, which provides construction materials to construction sector in Kenya and the East African region. Our broad portfolio ranges from chemicals, plastics, performance products and crop protection products to oil and gas.