UGUR MAKINA TAAH.SAN.TIC.A.S.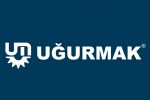 Company Name:
UGUR MAKINA TAAH.SAN.TIC.A.S.
Long Business Description:
UGUR MAKINA started processing and constructing steel in 1974. It is one of the leading manufacturing companies and has a factory at the most modern industral areas in Turkey equipped with the most technological equipments on an area of 30.000 m2 and manufacturing crushing, screening, washing plants and concrete batching plants. It has manufactured, set up and started more than 450 crushing, screening plants and batching plants all around the World, and has more than 40 years of experience. UGUR MAKINA is globaly well known expert in it's field.