NATURE PACKWELL PRIVATE LIMITED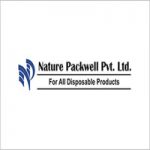 Company Name:
NATURE PACKWELL PRIVATE LIMITED
Short Business Description:
Nature Packwell Pvt Ltd is one of the leading packaging producers in India offering functional, innovative and creative products in wide array of areas such as catering, café, restaurants, sweet shops, snacks, chocolate, candy, dried fruits and nuts, honey comb industry and many more.
Long Business Description:
Headquartered in Gujarat, India, Nature Packwell Pvt. Ltd. is one of the leaders in the rigid packaging sector with a production capacity of 10 lakh glasses and containers per day. In addition
to its presence in India, the company also has offices and warehouses in Australia, Canada, Dubai,Singapore, USA and Mexico in order to better serve its local and international customers.