Home Service Leads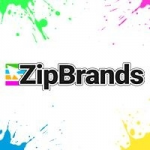 Short Business Description:
Zip Brands is gaining momentum, and not just in the real estate industry. We've partnered with business giants like Google, Facebook and Yelp to further increase our brands' ever growing user base.
Long Business Description:
Zip Brands is a rapidly growing .com company that started with simplified search concepts and evolved into the fastest-rising network of online brands in the US. We deliver common-sense web brands that cater to the ever-growing consumer demand for online solutions.
Our technology and teams spend countless hours talking to consumers, advertisers and data providers. With their feedback, we build bigger, better online brands with a streamlined experience. Our ultimate goal is to innovate tech solutions that create a simple effective, experience online and transcends our offline business.