Lead Acid Storage Batteries in Africa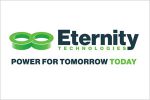 Long Business Description:
Eternity Technologies offer an extensive range of products for the global industrial market. The full international range for Motive Power, Backup power for the Network Power market, Bloc Batteries for cyclic applications, Selected Chargers to suit all applications.
Long Business Description:
Exide designs, manufactures, markets and sells the widest range of lead acid storage batteries in the world from 2.5Ah to 20,600Ah capacity, to cover the broadest spectrum of applications. Using the latest technological inputs, they manufacture batteries for the power, telecom, infrastructure projects, computer industries etc.