sensor tap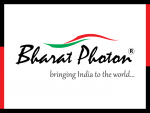 Short Business Description:
Established since 1983, we are the leading sanitary equipment manufacturing company in India with its headquarters in Delhi and branches spread out in Mumbai, Jaipur, and Moradabad. Bharat Photon has its in-depth existence in Washroom Automation, Industrial Automation, and other Automation. Specialized in Automation equipment manufacturing, we design durable and elegant Automatic sensor tap, Auto flush sensor, Automatic hand dryers, and Auto soap dispenser and Foot operated taps, Automatic scrub control system, Sensor for WCs, Automatic sliding door system, Automatic light control system and many more.
Long Business Description:
Our products are designed to offer our customers a sophisticated and hygienic professional infrastructure for bathroom and toiletry requirements. Bharat Photon presence is noticeable not only in the bathroom furnishing and fittings, but rather we the industrial automation is also not untouched. Over the years of tough challenges, we have achieved steady growth and success with one motive to deliver a product which results in a customer's life long relationship with Bharat Photon. We do not work from behind the bars, we are easily accessible to any of the customers who want to meet us, greet us or need any assistance from our experts. Our manufacturing facilities are integrated with highly advanced technology and machinery so that we design the fundamental world class products. Our R&D team explores modern techniques and the latest equipment to ensure the product's enhancement and improved manufacturing process matching the modernization and focusing on the ethics to serve the best.