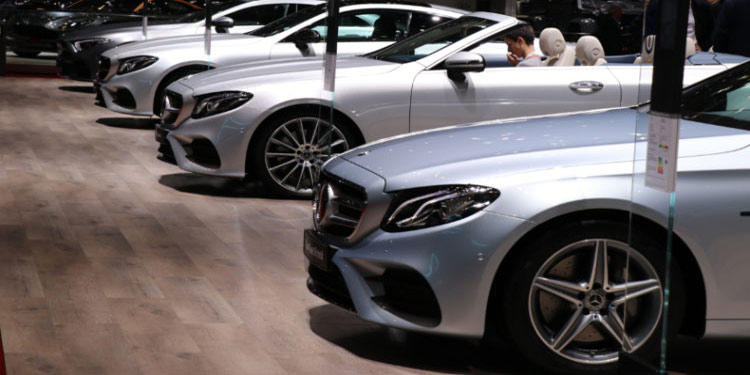 Souq Al Haraj for Cars, a project by Sharjah Asset Management, has noted that there is an increasing demand for vehicles from African dealers, particularly from Sudan, which is the largest African importer of automobiles from Souq Al Haraj.
The average daily number of car export transactions to Sudan ranges from 30 to 40, and the average weekly number of the same ranges from 200 to 250 transactions. Demand from Nigeria, Congo, Benin, Ethiopia, Ghana, Mauritania, and Madagascar follow Sudan as popular markets. Other markets also include Guinea, South Africa, Djibouti, Tanzania, Kenya, Cameroon, Ivory Coast, and Libya.
The demand for light vehicles has increased in 2019, according to a recent report issued by Tasjeel Village and Sharjah Police. Increase in demand for heavy and medium vehicles was calculated at 42 per cent in the first quarter of 2019, compared to the 37 per cent growth recorded in demand for light vehicles for the same period in 2018.
Majed Al Mualla, manager of Souq Al Haraj for Cars, stressed the importance of growth in the car exports to the African markets, confirming the ability of Souq Al Haraj for Cars in Sharjah to meet the demands from African markets.
"Souq Al Haraj for Cars in Sharjah is the largest of its kind in the region and the destination of choice for car dealers and lovers. It is aimed at regulating this industry and ensuring more value, diversity, transparency, trust and convenience for dealers and buyers, alike," he said. "There is an increase in demand for light and heavy cars compared to the demand for other types of cars, and more growth is predicted in the near future."
Located off Sheikh Mohammed Bin Zayed Road (E11) and directly behind Tasjeel Village at Al Ruqa in Sharjah, Souq Al Haraj stretches over a 420,000 square meter and houses 415 car showrooms accommodating over 20,000 cars for sale, over 70 car accessory shops and more than 5,000 visitor parking spaces in addition to car storage spaces.