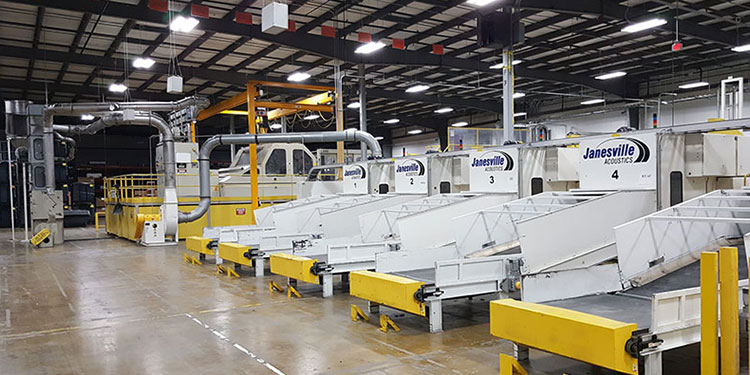 Automotive companies on list aim to increase its sales of Chinese-made products and have a keen interest in East Africa. SA's limited manufacturing capacity has convinced automotive group Motus, the largest importer of vehicles into SA to use Chinese-made vehicle components to enter the rest of Africa market, CEO Osman Arbee says.
Motus, which was unlocked from Imperial Holdings and listed on the JSE in November 2018, is a distributor and retailer of accessories and aftermarket parts for out-of-warranty vehicles. Arbee said the company would use products from its China facility to capture that market in SA and the rest of Africa.
"We are now buying components such as oil filters and air filters and stock them. From there we transfer them into SA. We are now looking for further opportunities to sell more to the rest of Africa. We do Zimbabwe and a bit of Mozambique."
Motus would use its existing footprint in SA to conquer the country's market of vehicles outside the warranty period, he said.
"We have 726 outlets; some are franchised while others are owned (by Motus). So we can trade well. SA has limited manufacturing capacity and China has huge manufacturing capacity."
Motus was specifically targeting on penetrating East Africa because it was an English-speaking market and the company already had a presence in Kenya, Tanzania, Zambia and Malawi.
Motus said all business divisions reported an increase in operating profit except retail and rental segment. Operating expenses increased by 5%. The company said its net debt to equity rose from 51% to 55%. It however said that remained within the targeted range of 55%-75%.The performance reflected to have strengthened the company's shares, which rose 11.16% to R75.60.
Motus said the South African market continued to face a decline in sales of luxury vehicles in favour of entry-level vehicles and small to medium SUVs.
"The automotive industry, especially in SA, continued to outperform as consumers delay purchases and trade down to cheaper vehicles. The group, however, delivered steady development in key financial metrics, reflecting the profit of our scale and strength of our integrated business model," Arbee said.
Arbee also added further saying, the company would consider seeking growth in "selected" markets. "This will be very scrupulous and will bring out the introduction of additional brands in areas close to existing dealerships via bolt-on acquisitions."