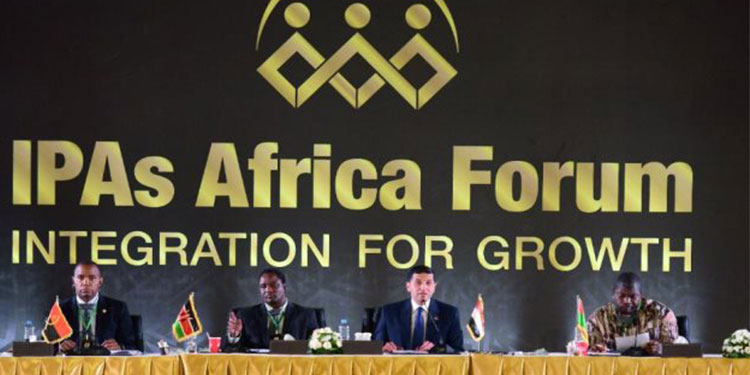 The Egyptian Junior Business Association (EJB) announced its African Junior Business Initiative during the African Investment Promotion Agencies (IPAs) Forum.
The statement was made by EJB Chairman Gamal Abou Ali, who stated that the project intends to develop partnerships between corporations, particularly emerging ones, and small and medium enterprises in African countries.
SMEs, startups, and African youth, according to Abou Ali, are critical to enhanced inter-African investments and prosperity.
With the support of IPAs, regional organisation, money, and investment, he noted, business groups are best positioned to represent them.
Abou Ali spoke in the session "Egyptian Investments in Africa: Opportunities and Prospects for the Future" and moderated the session "Encouraging African Cross-Border Investments via a Unified Agenda and Intra-Regional Initiatives" during the conference.
He complimented the Egyptian government's efforts to assist corporations wishing to invest in Africa, stating that Egyptian Commercial Services, ministries, and sectorial agencies are responsible for much of this effort.
According to Abou Ali, the forum sessions demonstrated that the African continent offers numerous interesting business prospects for Egyptian and African investors alike.
He also emphasised the need of creating an electronic platform that has all important information on African countries and business prospects in order to achieve integration and to make procedures easier and faster for investors.
According to Abou Ali, infrastructure has been a major stumbling block for investors in Africa; nevertheless, Egypt and the African continent have been working relentlessly to address the issue. He also addressed logistical areas and ports, emphasising that the better they are, the bigger the volume of commerce exchange between African countries, and stressing that infrastructure projects provide investment opportunities because the private sector would finally complete each project.
In terms of investment potential, he stated that members of the organisation see great investment opportunities in agriculture, food processing, training and education, renewable energy, infrastructure, consultancy, and fintech, all of which startups and SMEs can play a key part in.
Bassam Al-Shanwani, Mohamed Abdel Rahman, Mohamed Abou Basha, Nourhan El-Gabaly, Mohamed Saleh, Abdel Rahman Assal, Karim Imam, Sherif El-Gabaly, and Mazen Al-Minshawi, EJB chairman, met with more than 25 African investment authorities, 6 African organisations, and African financing institutions to discuss opening new markets for EJB members and the wider Egyptian business community.
EJB's participation in the forum, on the other hand, is a continuation of the association's role and its quest for expansion in Africa and cooperation with all similar associations on the continent, according to EJB Secretary-General Bassam El-Shanwany, who added, "We seek to implement the association's plans, which includes promoting investment in Africa through AJBI."
"The meetings that took place on the sidelines of the forum's activities will have a big impact on EJB's plan to promote investment in Africa through AJBI, which EJB started and fine-tuned after meetings with Egyptian Commercial Services and the Executive Director of the International Monetary Fund," he added.
The EJB delegation also met with Mr. Wamkele, the executive director of the new free trade agreement "AfCFTA," in which the two parties have agreed to arrange a meeting with association members to answer questions about the agreement, how to gain from it, and the role of the agreement in enhancing and increasing trade between African countries, according to Shanwany.
The delegation also met with Tarek Ammar, an African Development Bank expert in private sector projects, and agreed to meet with EJB representatives as soon as possible to examine the possibilities of assisting Egyptian enterprises develop in African countries. Ammar also met with representatives from the association who met with more than 20 African investment authorities, all of whom praised the association's efforts.