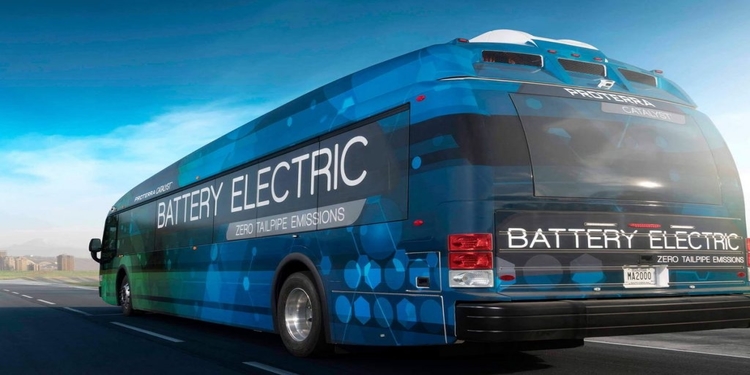 BasiGo, an electric car company, has begun operations in Nairobi after raising $1 million in pre-seed investment.
Jit Bhattacharya, CEO and co-founder of BasiGo, stated that their electric buses will provide a cheaper alternative to the diesel-powered buses that now dominate Kenya's public transportation system. The buses, which can travel around 250 kilometres each day, will be available in 25 and 36 passenger configurations.
"For many years, diesel-powered buses were the only realistic option for Kenyan bus operators. We are thrilled to offer public transportation operators a new option: state-of-the-art electric buses that are more cheap and dependable, as well as reducing bus operators' susceptibility to growing diesel fuel costs," he added.
The EV buses will be sold at the same price as their diesel counterparts, according to the company. According to Bhattacharya, this will help the owners save money.
"Over the last ten years, the cost of electric bus technology has dropped drastically, to the point that electric buses may offer considerable savings when compared to fossil-fuel buses." "Our objective is to assist Kenyan bus operators in realising these savings, and in the process, to assist Kenya in becoming a global leader in sustainable public transportation," said Bhattacharya.
BasiGo is backed by Climate Financing, a Silicon Valley startup capital firm, and Third Derivative, a climate technology accelerator.
The Kenyan public transportation business continues to draw international investors looking to capitalise on the multibillion-dollar industry while boosting mobility efficiency for passengers. Every day, around 1 million people utilise public transportation in Nairobi, Kenya's capital.
SWVL, SafeBoda, NopeaRide, and Opibus are some of the Kenyan start-ups that have emerged. While SWVL operates diesel-powered buses, taxi-hailing app company NopeaRide and Opibus have chosen the electric way.
Opibus, which retrofits diesel-powered buses and motorbikes with electric systems, announced a $7.5 million fundraising round. It stated that the investment will contribute in the expansion of its activities in electric and bus manufacture in 2022.